Download Your Charts and Programs Now!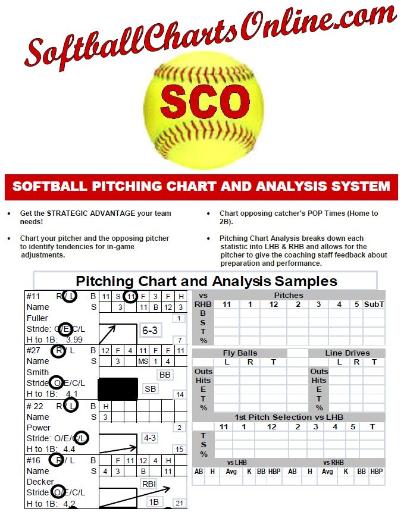 Connect with SCO on
your mobile device!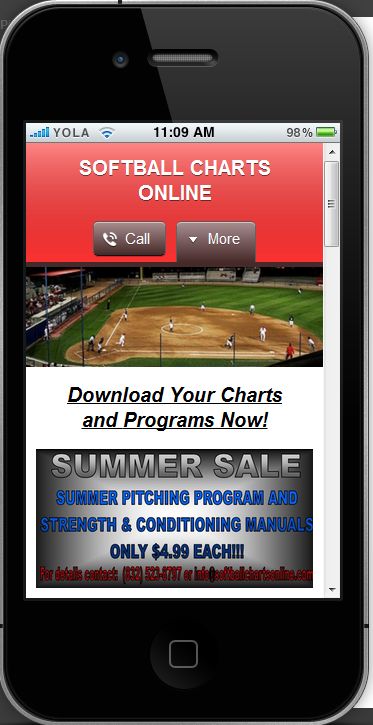 ABOUT SCO
Softball Charts Online helps coaches and players with collegiate strategies to train and play at the next
level!
Softball Charts Online offers a variety of hitting charts, pitching charts, scouting reports, practice schedule,
pitching programs, strength and conditioning manuals and a fundraiser.


Coaches

- Get the

Scouting Reports

you need to increase your team's win percentage.
Pitchers

- Increase your percentage of strikes with our pitching program that is used by NCAA I programs.


All Players

- Improve your preparation and performance with the Softball Charts Online

Strength and
Conditioning Manual used by NCAA I programs.
Softball Charts Online | (832) 523-8797 | info@softballchartsonline.com